Studio Management
Quotes & Invoices | Forms & Contracts | Scheduler | CRM
Let customers connect with you via forms and book appointments with our scheduler, plus share digital quotes and invoices to get paid. Capture customer information and organize your contacts with tags using our built-in CRM tool. The Zibster platform includes a collection of tools to help you manage your studio.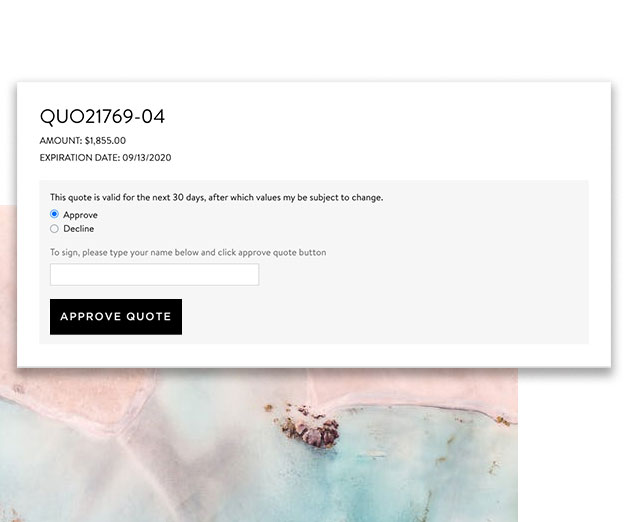 Quotes & Invoices
Get paid with ease
Create unlimited quotes and invoices to send to your clients. With just a few clicks, you can prepare quotes and invoices for the products and services you sell. You can even add custom items that aren't already set up and apply custom pricing and details. Create individual invoices as needed. When a quote is accepted, an invoice is automatically generated that you can send to your client. Quotes and invoices will give your business a professional touch.

Accept online payments via credit or debit card, and provide instructions for offline payments. Have your customers pay in full, allow partial payments, or installments. Set due dates and send reminders. The Zibster platform keeps track of payments due so you don't have to. Your customers get flexible options and you get paid faster, with no hassle.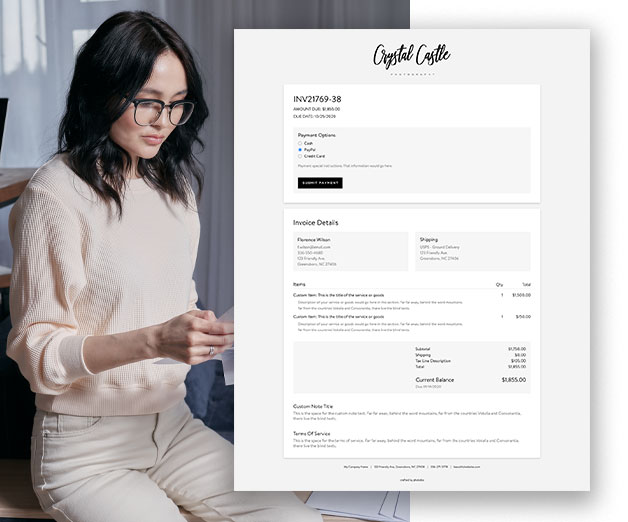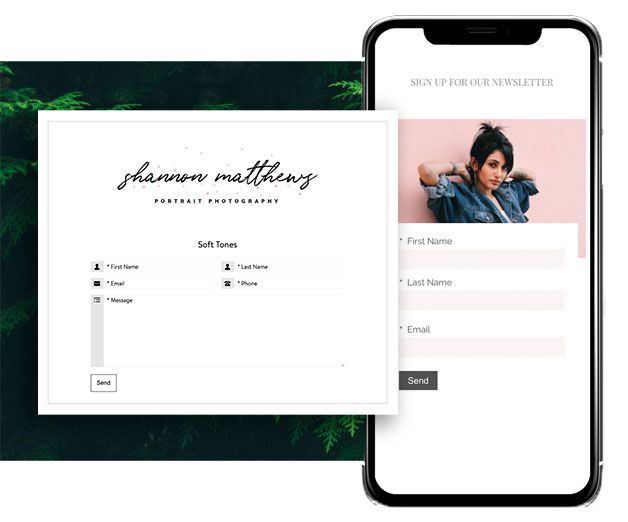 Forms & Contracts
Collect information with ease
You can craft your own custom form or start by selecting a form template such as a newsletter sign-up, contract, customer survey, order form, workshop sign-up, and more. Make it your own by editing and dragging and dropping form fields. Our easy-to-use form builder makes customizing forms a breeze. Embed forms on your site or use them as stand-alone tools. Share the forms via email and social media. There is no limit on the number of forms you can create. All Zibster accounts can accept up to 500 submissions per month (upgrades available).

Our advanced styling options and drag-and-drop form builder make it simple to design forms that look and function just the way you want. Change the colors, buttons, backgrounds, borders, and more to match your brand.

VIEW SAMPLES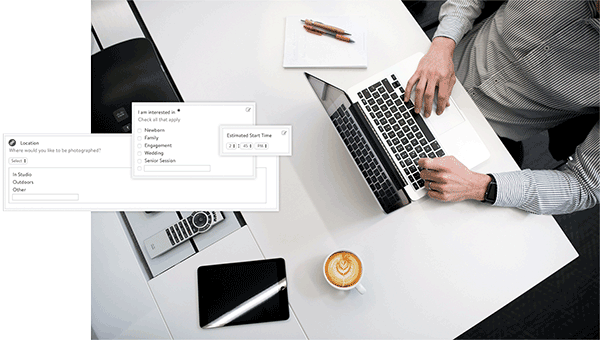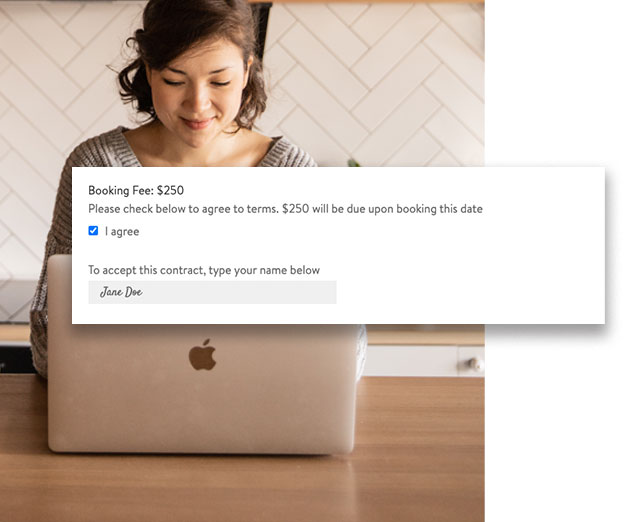 Get paid and collect digital signatures
You can take payments through our forms with no commission. Add a digital signature field and you can transform a form into a digital contract. Save paper, postage, and time!
Sell, book, promote, and generate leads with Zibster forms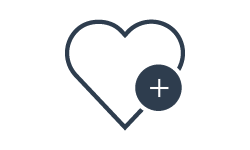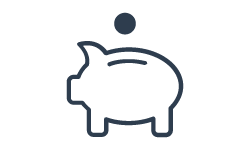 Take deposits and donations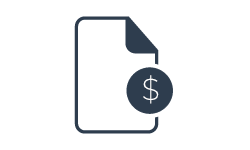 Collect event registrations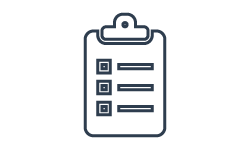 Accept digital signatures & more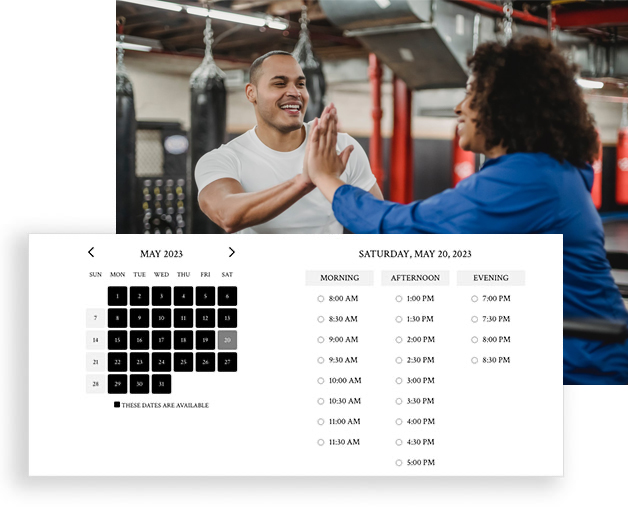 Zibster Scheduler
FULLY INTEGRATED APPOINTMENT TOOL
Encourage your clients to book time with you online. You can view appointments, cancellations, and scheduled time off from your Zibster dashboard. The Zibster Scheduler is responsive to any device so it looks amazing on computers, tablets, and phones. The Scheduler's integration with other Zibster tools, including your website and automated emails, allows you to run your business all from one place!

Take prepayments for sessions
Allow your clients to pay when booking time with you. Let them select a date for their consultation or appointment, then pay in advance for your services. Perfect for salons, electricians, fitness instructors and more.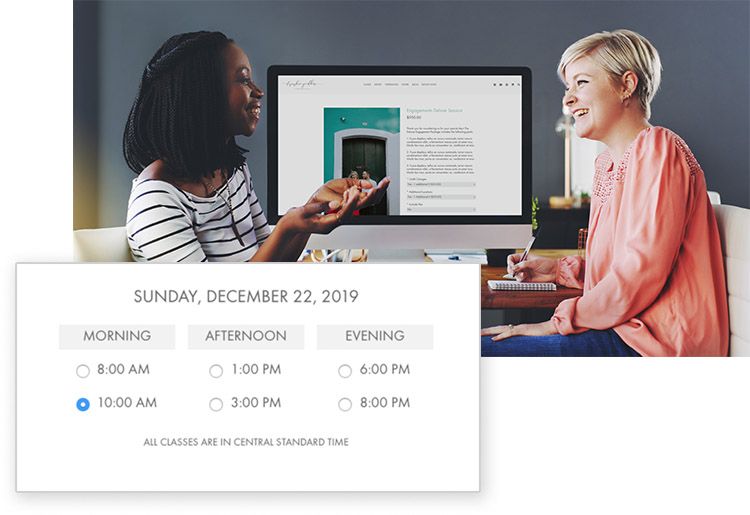 Book for all your business needs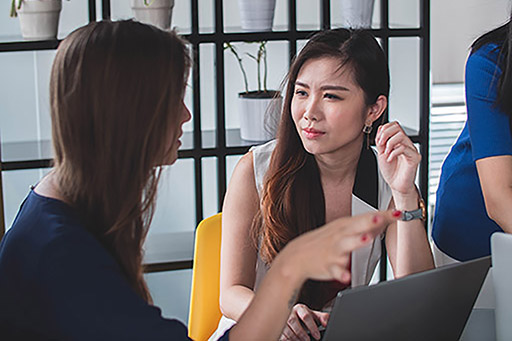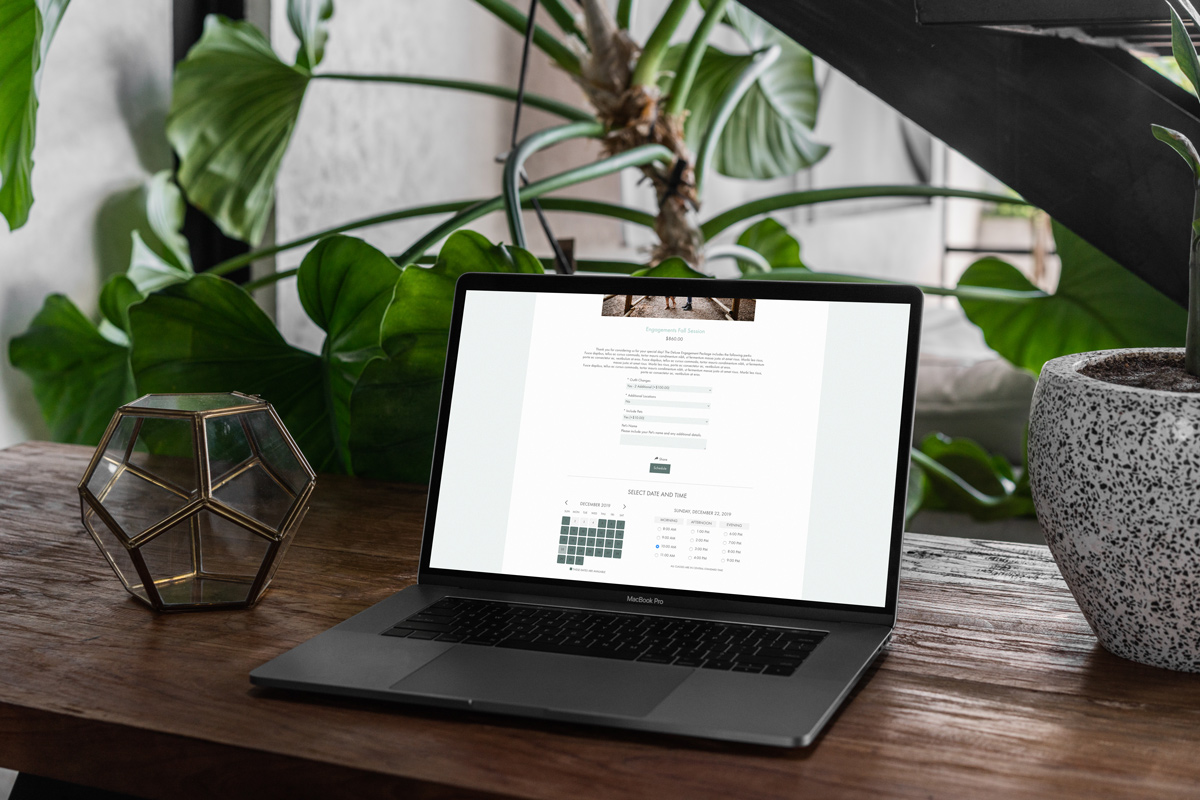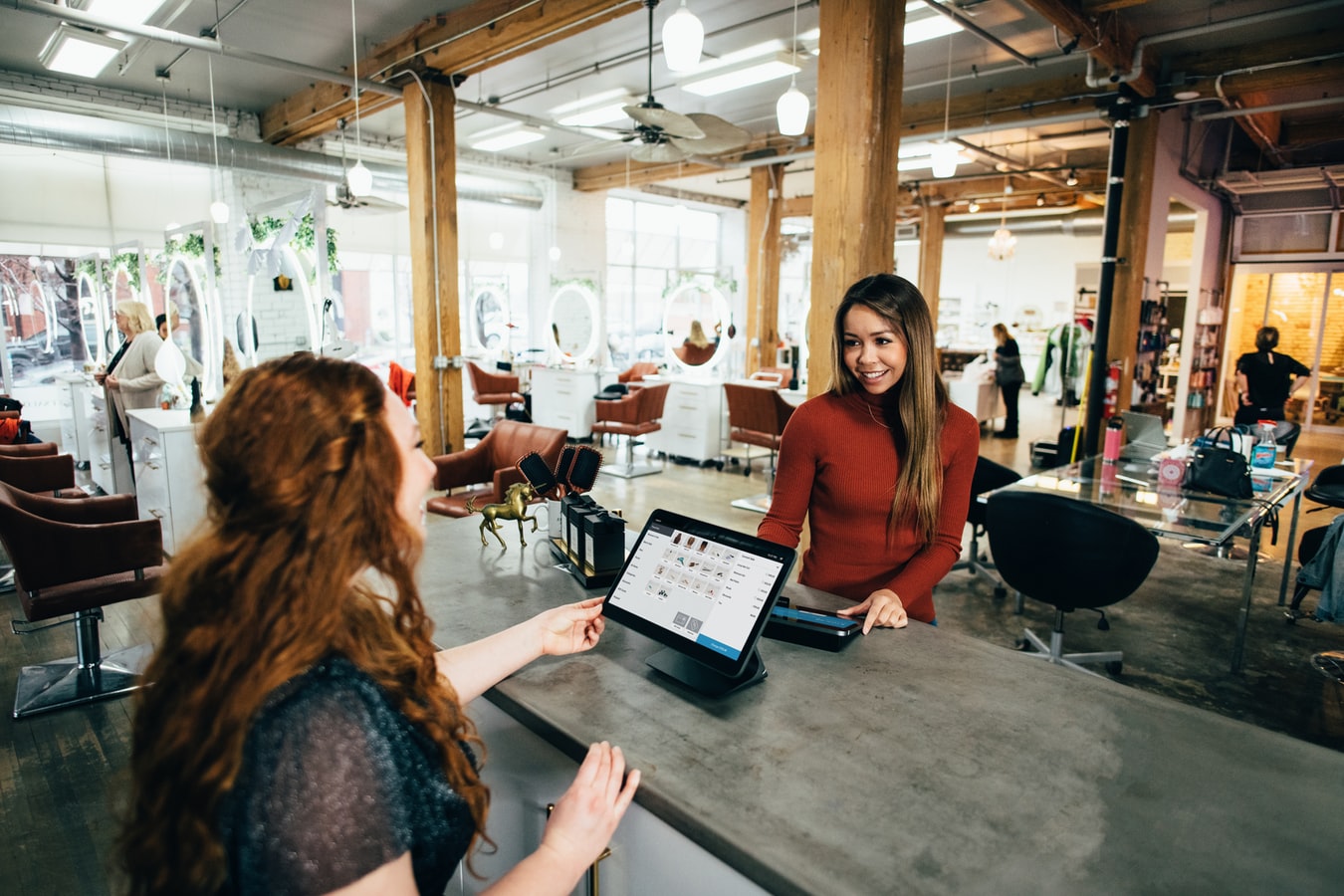 Select options when booking

Complete Website Integration


Receive Email Notification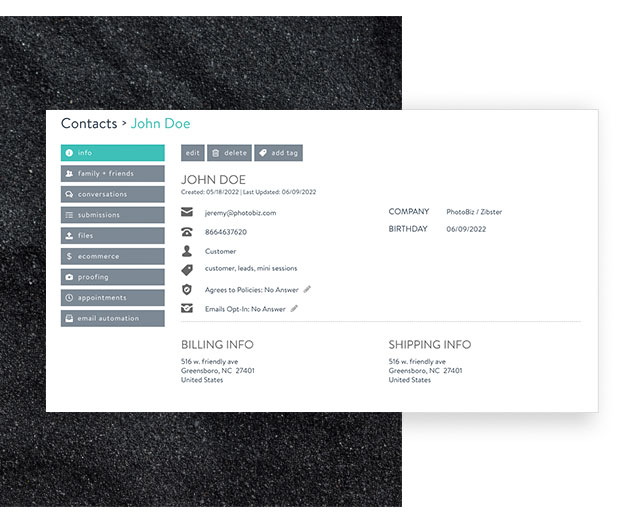 Client Relationship Manager (CRM)
Your Client database, at your fingertips
Your website's CRM (Customer Relationship Manager) works behind the scenes collecting contact information in a central database. Whenever a visitor leaves a blog comment, submits a form, or makes a purchase, their data is captured and organized. When it's time to reach out, simply start a Conversation or send a Marketing message to engage your contacts.

Collect customer data automatically
The CRM is connected to every part of your website, from your mood boards and online store to your blog, forms, and more. It transforms your website into a business engine, putting potential new customers on your radar and keeping you engaged with existing contacts.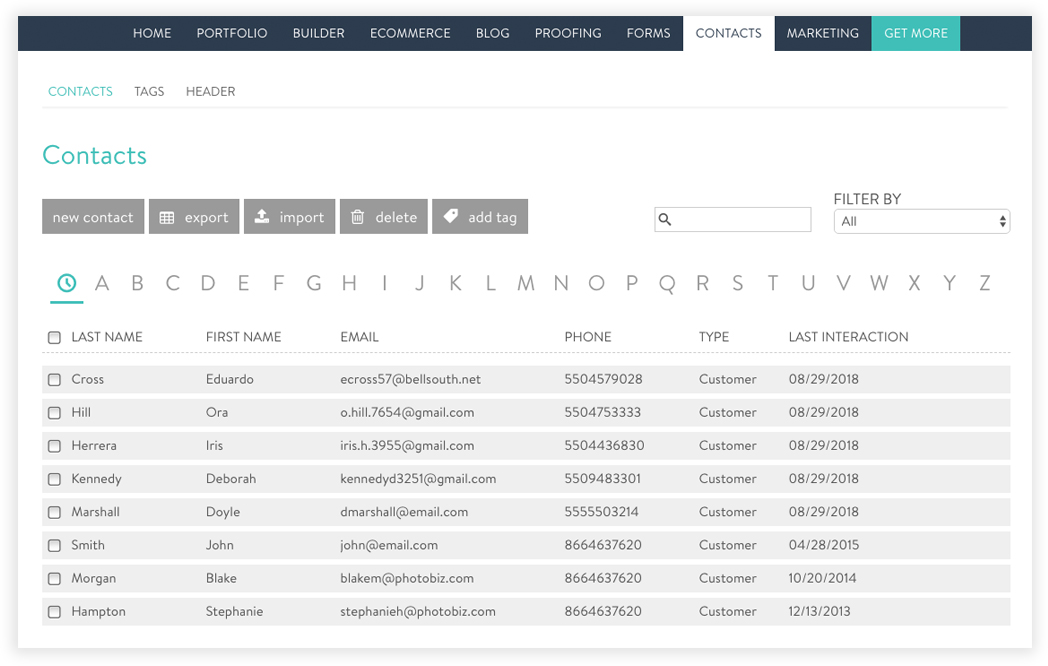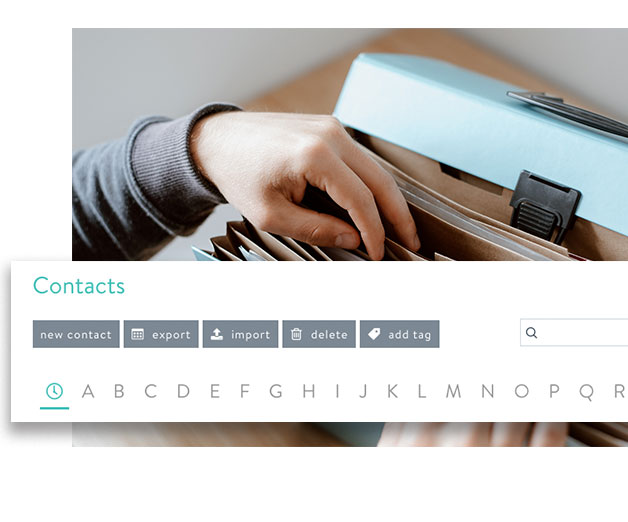 With the help of tags you can organize your contacts with ease. Tags can be added when people interact with forms, comment on blog posts, or purchase products and services, or you can add them manually. This can help you create targeted email lists to connect to the right people in your database.
Easy, targeted marketing
When it's time to do some marketing, you'll have plenty of contacts at your fingertips. Your database stores customer data so you can quickly remind them to book their next session, share a new product or service, and more. You can also send messages to leads and prospects, encouraging them to make a purchase. Plus, you can quickly build emails using our Marketing email templates or fire off a quick Conversation.

No more sifting through emails or texts to find that one important message, or juggling email lists in different places. Zibster Contacts keeps all of your client information neatly organized and accessible via any device. And the Conversations tool can help cut through the clutter to make one-on-one business communication simple.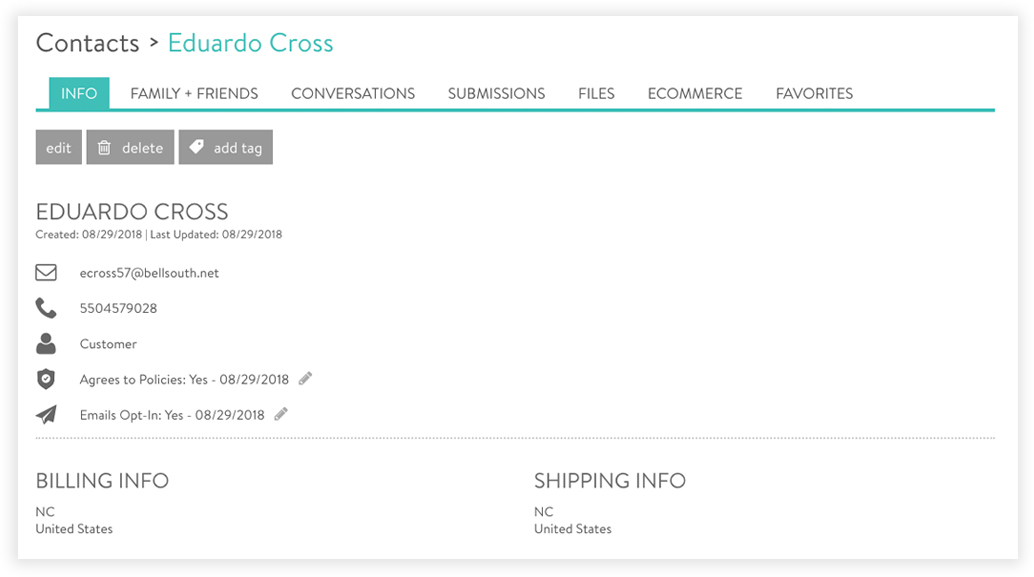 READY TO GET STARTED?
Choose a plan that fits your needs. All plans come with a 60 day money back guarantee.
sign up